Free Champlain Canal Guide
SORRY THIS GUIDE IS NO LONGER AVAILABLE...WE WILL TRY AND BRING IT BACK IN THE FUTURE.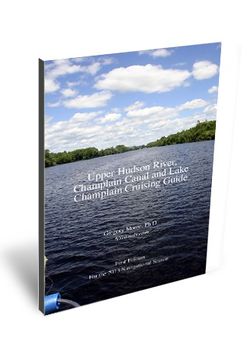 Take the Upper Hudson River, Champlain Canal and Lake Champlain Cruising Guide with you wherever you go! This free 72-page guide is filled with color photos, milages, inside tips, lock details, and much, much more.
The guide starts just south of Albany and covers the Hudson River to Waterford, where it joins the Champlain Canal to Fort Edward. From Fort Edward the guide covers the artificial Champlain Canal to Whitehall where the canal joins Lake Champlain. From here the guide details some of the highlights of Lake Champlain.
I have throughly reviewed the guide, but am considering this a Draft Release pending your feedback. Please let me know of any comments, updates or suggestions you have. Future boaters will appreciate it.
Thanks,
Greg Moore Founder of NYcanals.com
[edit]
Get Your Copy Today
Please enter your first name and email address below to recieve you copy. I will be sending out updates of major updates. Don't worry I will not sell your email or spam your inbox.